FOUNDERS
Management Team
When a group of senior professionals and friends come together to start their own dream company with a single goal to do better and more usable solutions, never losing focus on the crucial value of the human factor, the future can only be bright!
Their national and international experience caught the attention of the Joyn Group, an international IT group with over 20 years of experience and a special focus on Banking, Insurance, Managed Services and Public Sectors, that promptly embraced the challenge to support and build the foundations for the birth of Theros Digital.
Together they will design, implement and deliver your enterprise software and solutions with commitment, innovation and passion.
Chief Commercial Officer & Co-Founder
Caetano Costa Macedo
Caetano Costa Macedo, is responsible for the commercial and business development strategy of the organization. Started his career as a financial controller in the utilities sector, leaving after 6 years to start his journey in the technology world as a senior manager in an IT consultancy company.
After almost 5 years, he is now the Chief Commercial Officer at Theros with the mission to lead the sales team and boost international expansion.
Chief Design Officer & Co-Founder
Filipe Pereira
Filipe has 19+ years of experience designing high-impacting digital solutions for telecommunication, governments, banking and advertising companies all over the world. Under Filipe's leadership, Theros design value proposition happens in the connection between creativity, technology and business, supported by a rapid application development platform and agile mindset.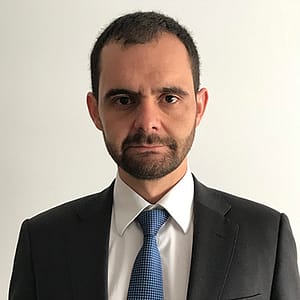 Chief Operating Officer & Co-Founder
Flávio Costa Romão
Flávio is an experienced manager with a strong track record in delivering value to business areas, mainly in telco, finance and utilities sectors. His daily search for operation perfection, always combined with strong client engagement, push our delivery machine to high standards of quality and commitment.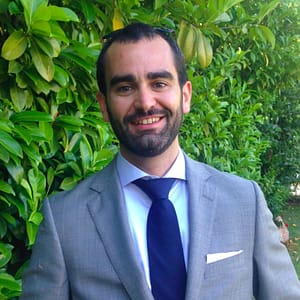 Head of Architecture and Co-Founder
Samuel Ramos
Samuel is responsible for the IT solutions architecture strategy. With a career in Software Engineering in different industries – Telco, Energy and Banking. On top of his background in Enterprise Integration Architecture, he's now our Head of Architecture with the mission to lead solution design processes, promote the adoption of best practices, the investigation of sustainable approaches and the knowledge sharing inside the organization.