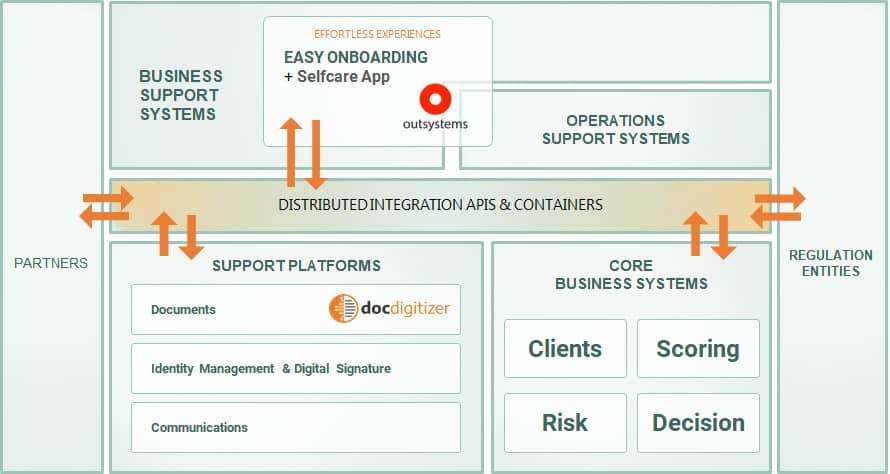 Develop custom made user journeys with an agile low-code platform that are tailored to fit your customers' needs.
Integrate with your core systems, regulatory entities, and partners using a highly scalable distributed integration module that allows secure and fast integration.
Support your journeys with our accelerators, such as DocDigitizer and digital signature capabilities, that enable a fully digital experience for your users.
Feel safe with a process that allows you to digitally Know Your Client (KYC) and be compliant with AML and GDPR requirements and regulations.