Move from a lengthy and high effort process to a fast, smooth, and omnichannel customer experience.
Reduce process costs.
Quickly address inevitable challenges with agile OutSystems development.
Stay secure and compliant with KYC, AML, and GDPR.
Create Low-Effort Service Experiences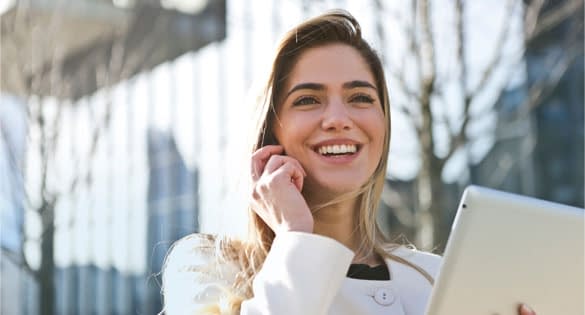 You want to delight your customers from the first touchpoint. For that, you need to show that you can solve your customers' problems quickly and easily, eliminating any frustration!
That's the key to customer satisfaction and loyalty.
In fact, the more effort you put your customers through the lower their intent to repurchase and increase spending according to Gartner research.
"Customer loyalty depends on how easy you make it for your customers to do business with you and that's when they'll return your service with their repeat use and business."
Overcome All Expectations
Digital Onboarding shouldn't just be a process to get your prospects through the door, whether via mobile or the web. How can you design it to ensure you overcome their expectations?
You have to gather important and sensitive data from your customers and that there are strict rules for the collection and processing of this information, so you must plan this carefully to ensure success.
These first minutes of interaction with your brand will set the tone for your relationships with your customers. You want them to feel comfortable not only with the process but also with your products, culture, and values.
When you implement a Digital Onboarding process, the whole procedure of customer identification is digitized and protected, and the customers never have to physically visit your office or send out documents. On top of that, Theros has a stack of fully tested accelerators to get you up and running in no time. No more worries about frustration and compliance.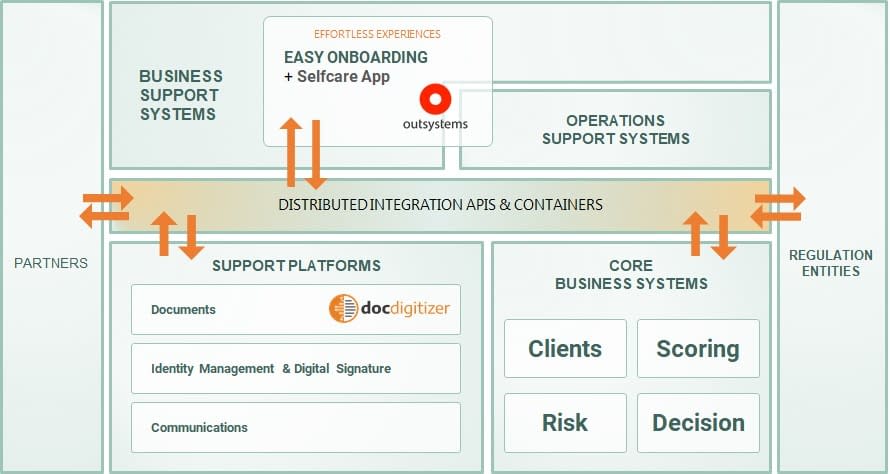 Develop custom made user journeys with an agile low-code platform that are tailored to fit your customers' needs.
Integrate with your core systems, regulatory entities, and partners using a highly scalable distributed integration module that allows secure and fast integration.
Support your journeys with our accelerators, such as DocDigitizer and digital signature capabilities, that enable a fully digital experience for your users.
Feel safe with a process that allows you to digitally Know Your Client (KYC) and be compliant with AML and GDPR requirements and regulations.